Avery
Years ago when we only had two kids, Lori and I decided we wanted a bigger family. We decided to have one more biological child and then adopt the fourth. We quickly got pregnant with Ethan who entered our lives in the summer of 2005 (Spicy Boy!). We then started what we thought would be about a 6-month process to bring home an adopted child from China. We felt an infant girl would best fit the dynamics of our family so that's what we indicated as our preference from China. We chose China for reasons I won't go into here. We had no idea what lie ahead of us. Shortly thereafter we found out we were pregnant with Carlie... God had a different plan for our fourth child. And Thank You God for that plan! I've always said God has special plans for Carlie. But regarding the adoption... We had already fallen in love with this girl in China... Even though we knew nothing about her, we had named her... we had dreams for her... we hung a stocking for her at Christmas. There was absolutely no way we were giving up on her. She was a real baby girl somewhere out there... we could not abandon her. Lori and I never even had a conversation about whether we would still adopt another child. Of course we would.
Then the adoption process with China slowed significantly. For which we still have no reasonable explanation. Months turned into years. It's very heart-breaking to know there are children in need in desperate regions of the world..... it's difficult for me not to turn this into a rant.
After starting the adoption process several years ago... I was recently out of town on business when I got a call from Lori that we had received a "referral" for a baby girl from China. It was a truly blessed moment. I still remember many little details about where I was and what I was doing when I received news about our daughter. Details I'll remember forever. Of course we still had to review her medical records and go through other formalities before we could "accept the referral", but even though we didn't openly say it, we both knew this was Avery. Our fifth child we'd be praying for over the last several years.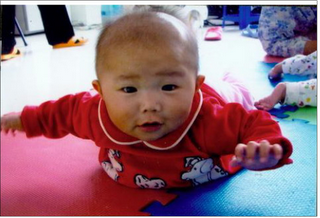 I love my first four children more than I can describe. However, the anticipation and longing for Avery has been tremendous for us... especially Lori. The connection a mother has with her child is something I could never try to explain. It may sound strange, but I look forward to seeing Lori meet Avery as much as I am looking forward to meeting Avery myself. I'm so proud of Lori and thankful for her determination and faith throughout this process.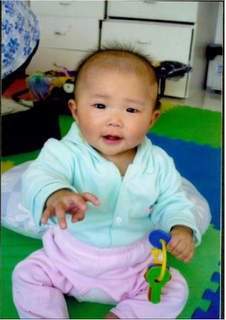 Avery is living in foster care in Inner Mongolia in northern China. Lori and I will travel to China to bring her home hopefully before the end of the year. God is good.