Annual Post
Well, it's been exactly one year since my last blog post so I thought I'd try to make an entry. I enjoy the idea of blogging but every time I start to make a blog post I decide what I have to say is just not interesting enough. So, I'll try to pick a few topics that might be interesting from the last year.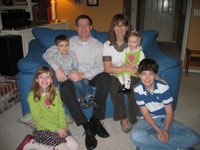 First and foremost, we are still waiting on the adoption. As all our friends know and probably most of any visitors to this site know, we applied for an adoption with the Chinese government several years ago. We have not yet received a referral but we believe the adoption will probably happen before the end of this year. We applied to adopt an infant girl, but know nothing else about what child they may refer to us. This has been a very emotional experience for our family. When we started the adoption process we expected the entire process to be about 6 months long... that was in March 2006. I'm sure once the adoption occurs, I will have a blog post here, but you can read more about the process and see the much more active blogger in our family at
Lori's site
.
Conner is growing into a wonderful young man. He is 12 years old and in the 6th grade in Union school district. He's enjoying Boy Scouts (except for camping this last weekend through thunderstorms with 60mph winds), playing french horn in band, learning a Facebook addiction from his mother, and still playing video games. He even managed to beat his father at Halo a couple of times lately. I couldn't be more proud of him.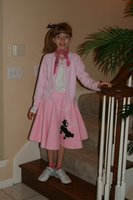 Nicole is a great older sister! We always knew she had a very nurturing spirit and it's been great to see her around her younger siblings. Especially with Carlie. Her and Carlie share a room and Nicole usually gets Carlie out of her crib in the morning and brings her downstairs with her when she wakes up. One of Carlie's earliest words was "yikki" which is what she calls Nicole (whom we usually call Nicci).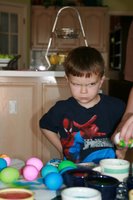 Ethan is our "spicy boy" and is always good for generating stories! My theory is that he started with an already strong personality but when you combine that with competing for attention from the older siblings, it creates a very strong-willed child! But there is not a single thing we would change about him, even if we could. Last summer he insisted on wearing bathing suits 24x7. The only time we would not let him wear a bathing suit was for church. It was funny to see him tripping out of his church pants one step inside the door taking them off and reaching for one of his favorite bathing suits. Well, he's left bathing suites behind and moved on to Spider Man. Spider Man underwear, t-shirts, socks, shoes, watch, glasses, etc. However, it seems the last couple of weeks we can see him tending toward Monsters Vs Aliens gear. He's become quite enamored with Susan.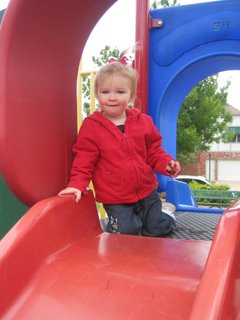 Carlie is our newest princess. We describe her as our "easy baby." From the very beginning she has always been a very low-maintenance child. I think God decided to give us a bit of a break! She's easily entertained, rarely cries, and goes to bed with a smile. But we can see a bit of a Drama Queen developing... I think she's figuring out how to get attention in a large family too!
I had planned on blogging a bit about my embarrassing addiction to my iPhone, build-out of our new home office, and latest developments in my professional life, but I guess I'll save that for my next post currently scheduled for May 17th, 2010.